OUR OFFICE USES ADVANCED TECHNOLOGY TO AID IN ACCURATE DIAGNOSIS, GENTLE AND EFFECTIVE TREATMENT, WHILE DELIVERING
AN EXTRAORDINARY EXPERIENCE FOR PATIENTS.
GentleWave
Effectively cleaning the deepest, most complex portions 1,2 of the root canal system requires incredible innovation—and we are proud to offer that technology with the GentleWave® Procedure.
The GentleWave Procedure is a state-of-the-art alternative to standard root canal treatment. The ultracleaning technology of the GentleWave Procedure is an advanced combination of fluid dynamics and a broad range of soundwaves that work together to reach into the microscopic spaces 1,2 and remove bacteria, debris and tissue.2 The GentleWave Procedure is so effective at cleaning and disinfecting the root canal system, there's less chance of failure over time. 3
The GentleWave Procedure uses a minimally invasive 1 protocol to access the infected root canal system, which means it is preserving more of the natural tooth and, in doing so, is helping to keep the tooth's structure strong. With the GentleWave Procedure we can also typically clean and fill the tooth in just one appointment, 3 which may reduce the number of appointments required.
Achieving an exceptional level of clean requires advanced endodontics—and that's something we take pride in providing. Contact us today to discover the GentleWave Difference for yourself.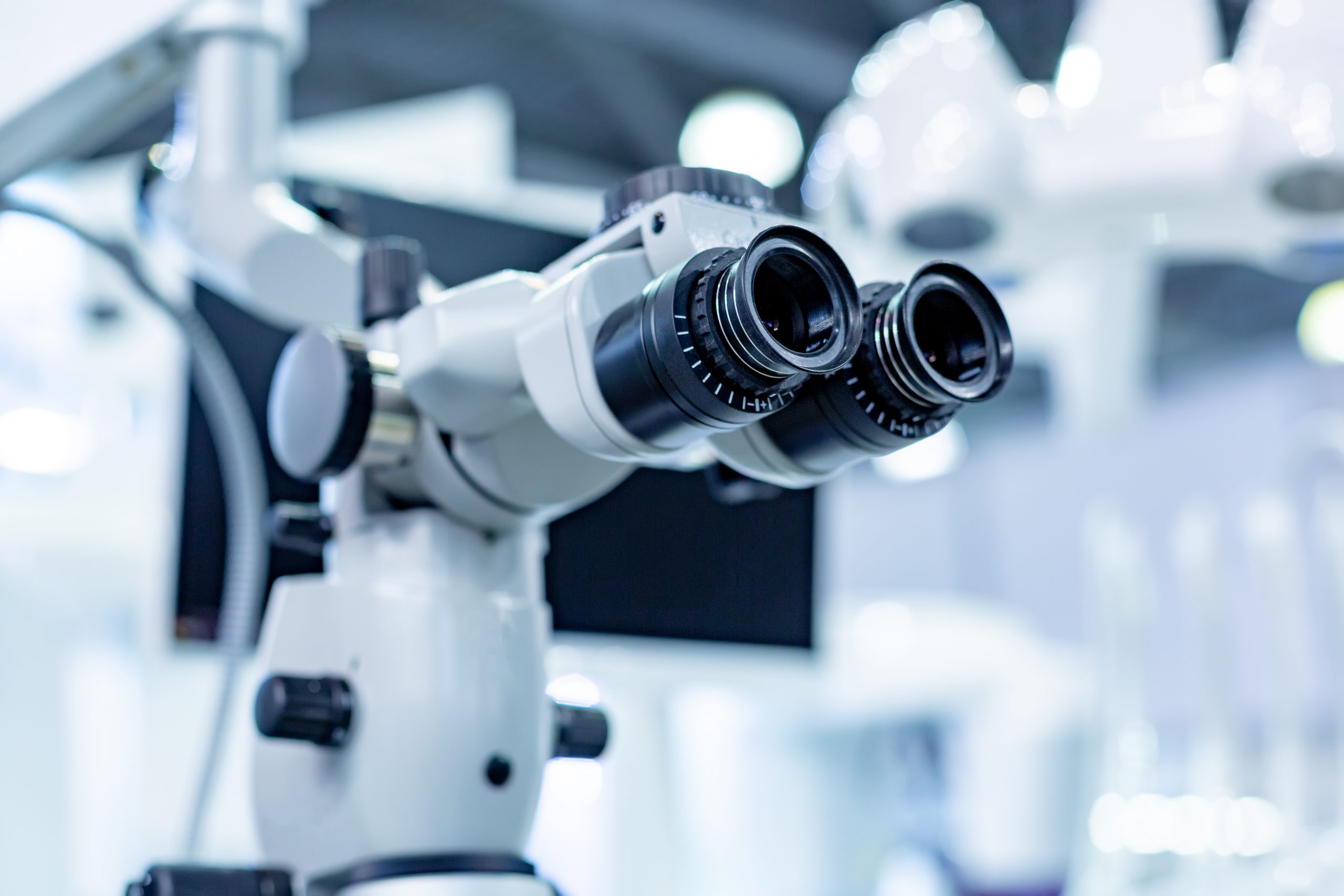 Surgical Operating Microscopes
We utilize operating microscopes for ALL treatments.  Surgical microscopes allow for the best LED illumination and high magnification of your tooth during treatment.  Successful endodontic treatment relies heavily on being able to see the inside of your tooth in precision detail. Use of microscopes allows us to find hidden or highly calcified canals, visualize cracks, and navigate the difficult anatomy inside the tooth.  Excellent visualization allows for us to preserve more healthy tooth structure, a quicker treatment, a more comfortable patient position, and ultimately a more successful outcome than in decades past.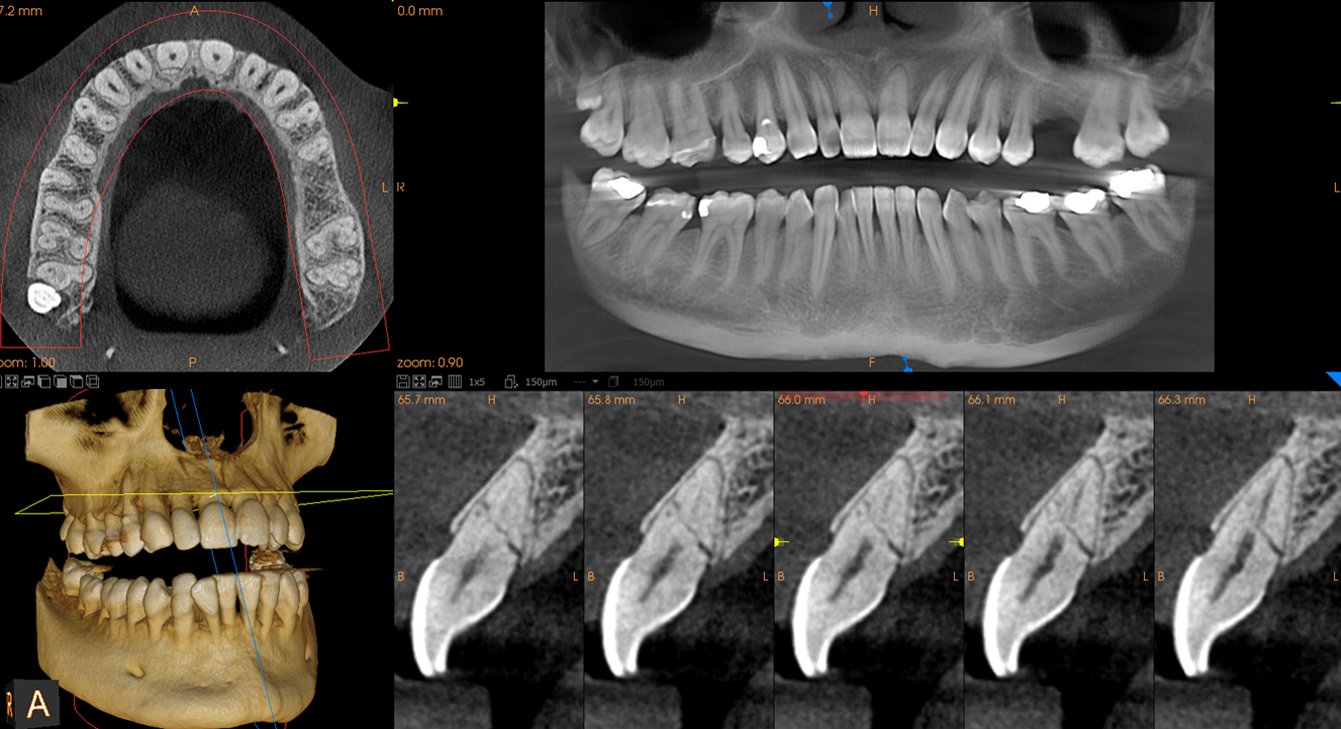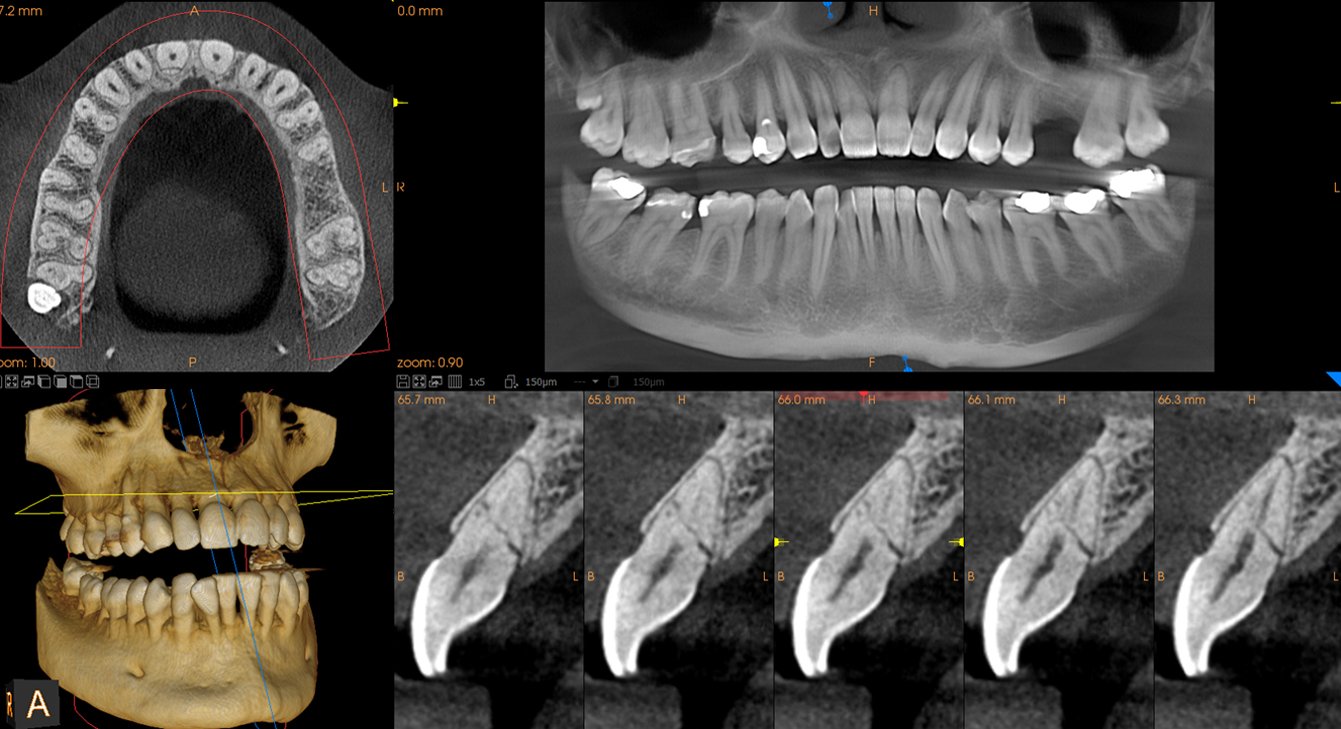 3D Imaging
Radiography or "imaging" is central to endodontics.  It is utilized during each phase and is particularly useful during diagnosis.  At Front Range Endodontics, we utilize both 2D digital radiography and 3D cone beam computed tomography (CBCT), as both allow us to understand the complex anatomy of not only the tooth but also the tooth's surrounding and supporting structures. 
Dental cone beam computed tomography, also referred to as "CBCT", uses the same "CT" technology as hospital settings.  However, dental CBCT units are physically smaller devices that focus on and expose smaller, more localized areas of the body, the mouth, specifically, thereby minimizing one's radiation exposure.  These high-resolution images allow us to most accurately diagnose, treatment plan, and treat diseased teeth. 
At Front Range Endodontics, a small field of view CBCT image is made and interpreted as part of your consultation appointment.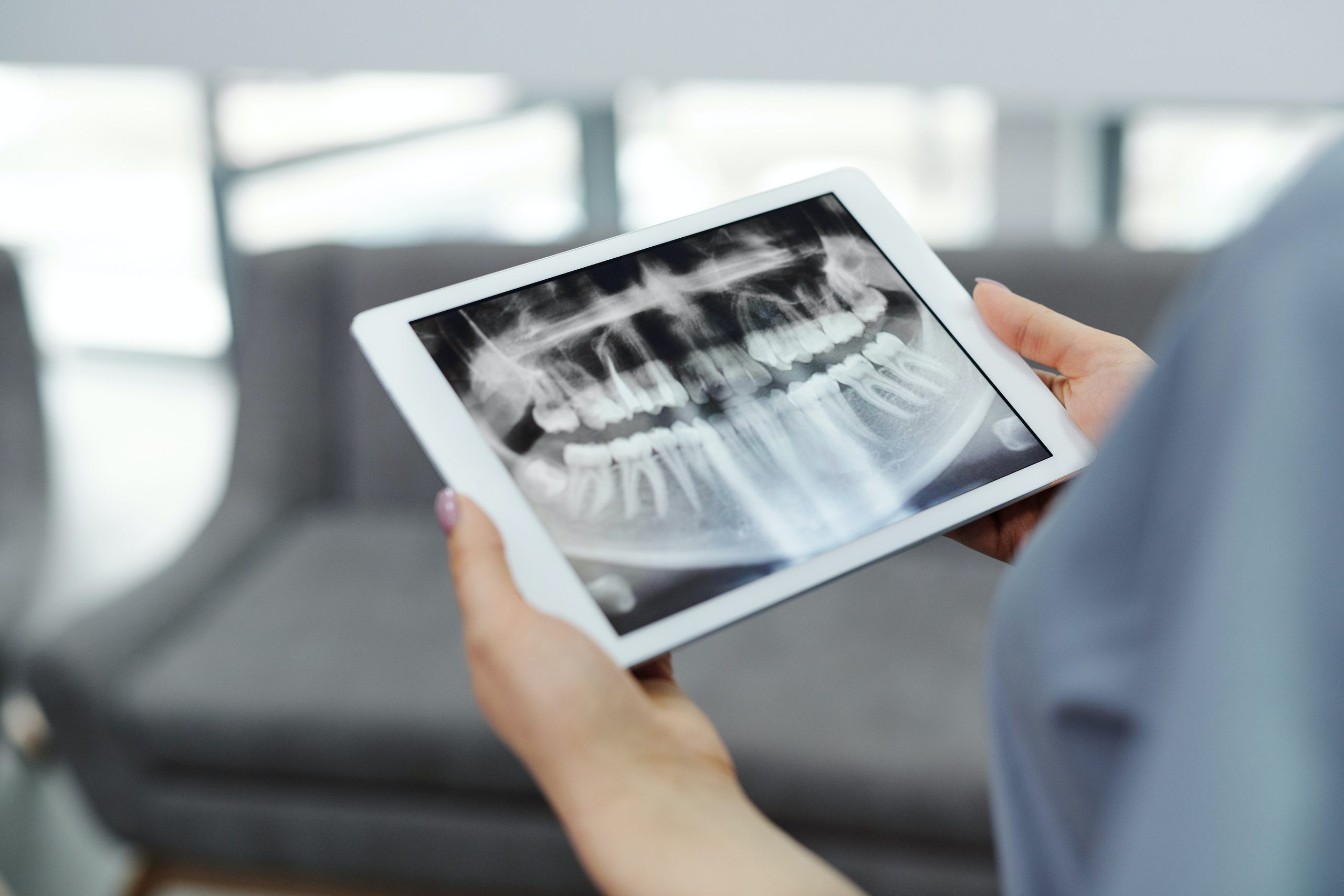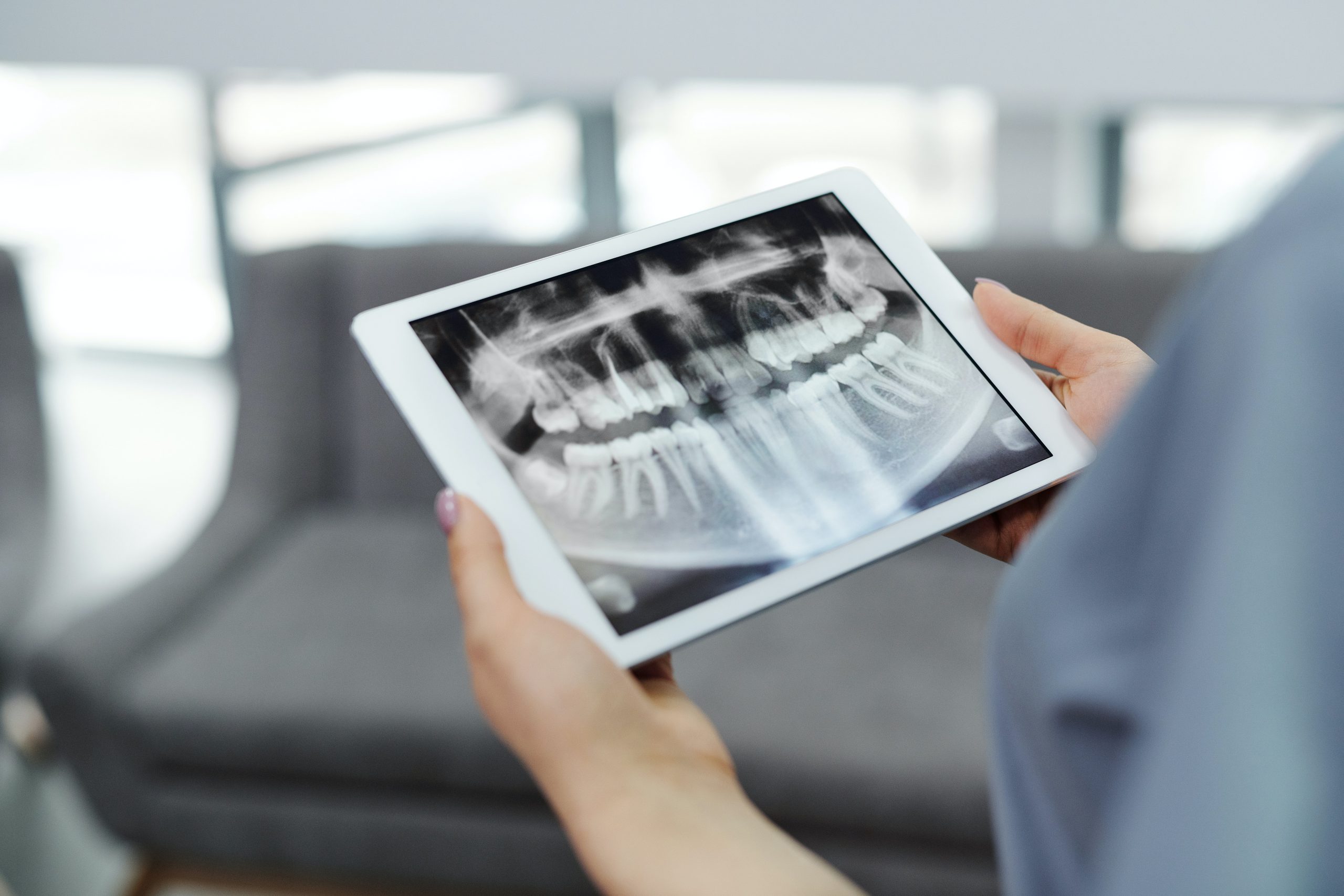 Digital Radiography
By using computerized digital x-rays, we can reduce the radiation to our patients by nearly 90%. Because they're digital, these x-rays can be enhanced by the computer for improved visualization. The ability to see subtleties using digital radiography is crucial to diagnosis, collaboration, and patient communication.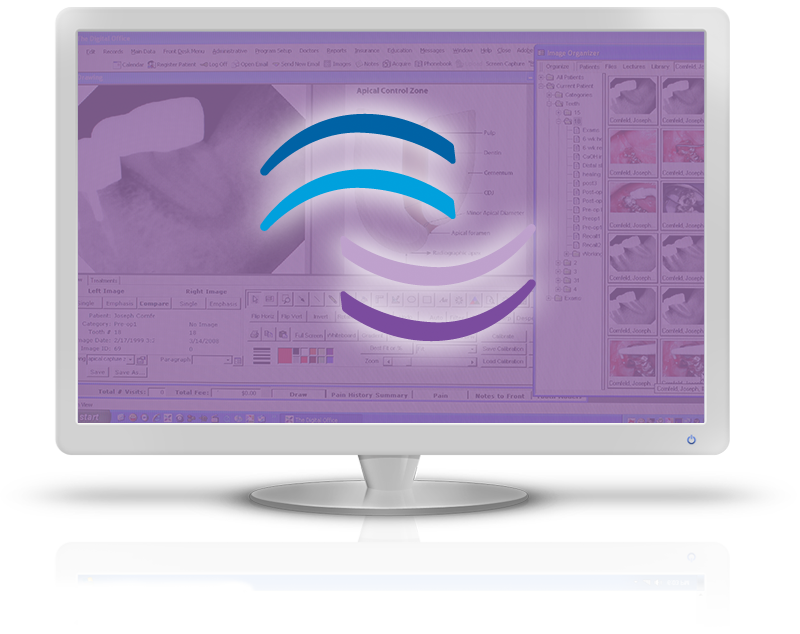 TDO Software
We use TDO Software as it is considered the best endodontic software available. It is used to manage all patient records and information and has comprehensive modules that make our office paperless, a great convenience for our patients and referring dentists.  The website integration allows our patients to securely access the site to complete the medical history and consent forms online before their appointment. The software allows our referring dentists to make referrals and receive their patients' reports and imaging through a secured HIPAA compliant portal right after the patient is seen.  This technology enables us to diagnose and treat our patients more efficiently and to communicate more effectively with both the patient and referring doctor that is secured and HIPAA compliant.
1 Molina B et al. (2015) J Endod. 41:1701-5
2 Vandrangi P et al. (2015) Oral Health 72-86
3 Sigurdsson A et al. (2016) J Endod. 42:1040-48
GENTLEWAVE and the GENTLEWAVE logo are registered trademarks of Sonendo, Inc. and used under license.